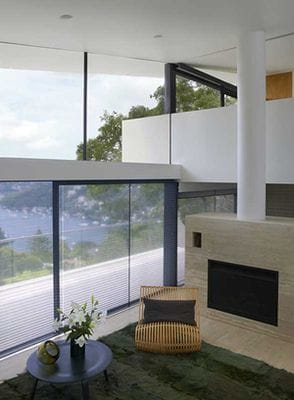 Verosol Blinds
Premier Shades are now the exclusive Verosol dealer and distirbutor on the Central Coast.
Verosol provide a premium range of Pleated Blinds, Roller Blinds, Roman Blinds, Venetian Blinds. They also offer the Panel Glide system, Shutters and Motorisation.
They offer a 5 year warranty and have a range of beautiful fabrics to choose from.
Verosol also offer Roller Blinds for Skylights.
Verosol now delivers a new generation of metal backed fabrics and blind systems with an internationally recognised reputation for quality, solar efficiency, flexibility and performance. Superior heat and glare control means some of their screen fabrics are just as efficient as a block out fabric without darkening your room.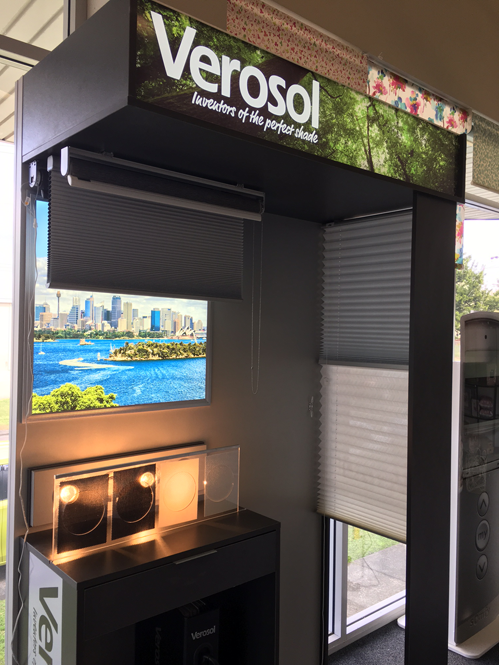 Premier Shades has the specialised Verosol "technology booth" in our showroom here on the Central Coast at 18/482 Pacific Hwy, Wyoming. We can show you how much heat and glare is coming from the fabric with the use of heat lamps and infrared heat guns and digital lux metre gun. With working blinds on display, you can test fabrics alongside each other and see what gives you the best protection from heat and glare.
The 400 Verocell blockout metallised pleated blind is one of Verosol's signature products with a smart cellular design. Ready to trap air within each cell, this smart design acts as an effective insulation barrier making it the ideal solution for heat control. This insulated blind prodcuts benefits such as supeerior UV and thermal protection which will also reduce glare and keep your home warm in winter by retaining heat transfer.
We are more than happy to quote over the phone or by email. Call us on 4324 8800 or you can come and see our Blinds, Shutters and Awnings showroom at Wyoming on the Central Coast.
We also offer a free NO PRESSURE measure and quote with a trained window furnishing consultant inside your home or office.